Team Fox: The Michael J. Fox Foundation For Parkinson's Research




In loving memory of Costa Papanastasiou
Watching my grandfather suffer with Parkinson's really inspired me to raise money and honor his memory.

This is a great way to remember him forever and help others battling the disease.

Please join me in the fight against Parkinson's disease. By supporting my efforts, you are helping The Michael J. Fox Foundation achieve its mission to bring better treatments and, ultimately, a cure to people living with Parkinson's disease.

Complete this form to submit a donation by mail.
Even superhero's support Parkinson's research!
Actor Ryan "Deadpool" Reynolds is a true superhero, giving his time and sweat to help raise money for Team Fox.  In November, he successfully completed the 2008 ING New York City Marathon and helped the Team Fox NYC Marathoners raise over $100,000 for critically needed Parkinson's research.
When you have super powers, you can accomplish anything you set your mind to, and Ryan Reynolds has done exactly that.  On June 1st, Ryan also auctioned off tickets to his next big hit "The Proposal" starring Sandra Bullock and he raised an additional $2500. He is a real winner and a true hero!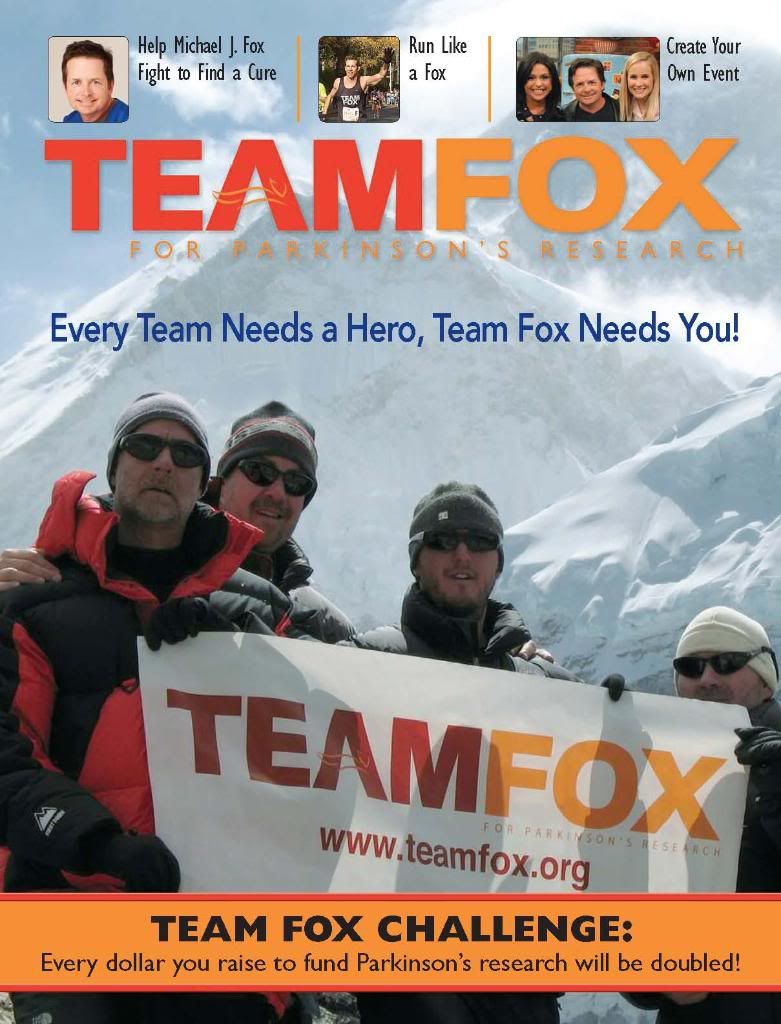 Read the Team Fox Magazine!