Learn how to sell your graphic design work effectively!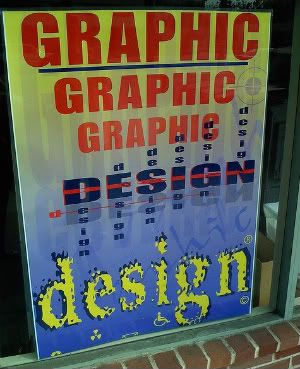 The internet makes it easy for professionals to share and profit from their skills. Graphic designers working from home or who are looking to supplement their income can sell their designs on a number of different websites.
However, out of these websites, only a few have proven themselves superior.
Popular Post: Freelancing Tips: How To Build Your Profile
Ten Websites For Graphic Designers to Sell Their Graphic Design Work:
1. Cafe Press: Cafe Press gives designers the option to sell their graphic design work by either opening a Basic Shop for free or paying a few dollars a month for a Premium Shop. Designers can create designs for t-shirts, mugs, hats, pants, books, and many other products, and then sell these products to customers. Cafe Press pays their designers by check each month for easy and reliable payment.
2. Graphic Leftovers: This website allows designers to sell images, templates, icons, and other designs, in order to earn a percentage of their sales. Graphic Leftovers currently pays designers 52% of the sale price, which designers can collect as soon as they earn $50.
3. Zazzle: Zazzle also allows designers to create designs for mugs, clothing, bags, shoes, cards, and other products and then sell these products on their site completely free. Zazzle pays designers by Paypal or check and even offers incentive programs to motivate designers.
4. iStock Photo: Designers may sell photos, videos, designs, and other creations on iStock Photo. However, before being allowed to sell their work, designers must first pass a test and submit samples to prove their skills.
5. Theme Forest: Graphic designers that specialize in template design may sell their work on Theme Forest. For every template sold, the designer earns 40% of the sale price.
6. CoSwap: CoSwap helps designers trade their work with other designers or sell their designs for a profit. Designers can either handle these deals themselves or use a service to make sure they are paid.
7. Graphic River: At Graphic River, designers can sell vector images, Photoshop creations, templates, and other images. Designers are paid anywhere from 50% to 70% of the selling price when selling the rights exclusively.
8. Templamatic: This website caters to designers that specialize in template graphic design work. Designers can sell their templates and earn commission on their sales.
9. Payloadz: Payloadz is a great site for designers that allows them to open their own shop, sell their designs, and then pays immediately after each sale. Instead of having to wait until the end of the month, Payloadz offers fast and reliable payment.
10. Source Coast: Designers that create Joomla, Drupal, and WordPress extensions and templates can sell their graphic design work on Source Coast for free and collect an impressive 80% of their sales.
Which website will you try first to sell your graphic design work?
Join the discussion by leaving a comment below and please spread the word by sharing this post with your friends.
Stay up to date on our latest posts by liking us on Facebook, following us on Twitter, circling us on Google+ or by subscribing to our RSS Feed.